Annual Holiday Food Drive for the Westchester Food Pantry
Krafftkare's Annual Holiday Food Drive for the Westchester Food Pantry has been a SUCCESS for 2 years in a row! We are so grateful to our AMAZING customers for everything donated. We look forward to next year!
In 2022, after Krafftkare's match, we donated over 700 items! A significant jump over last year! In 2021, after Krafftkare's match, we donated over 500 items!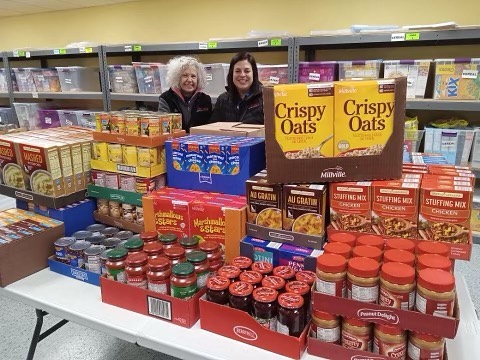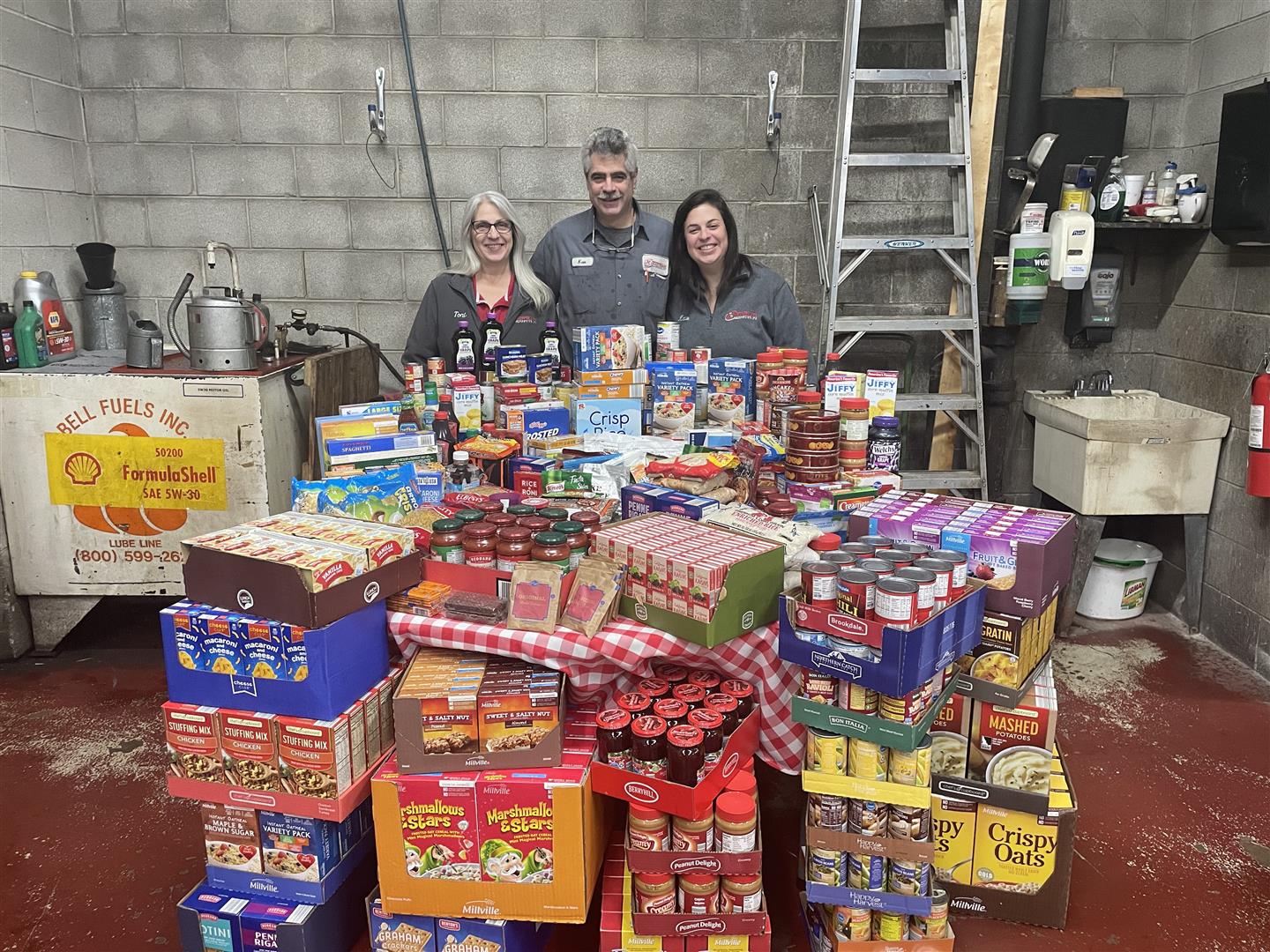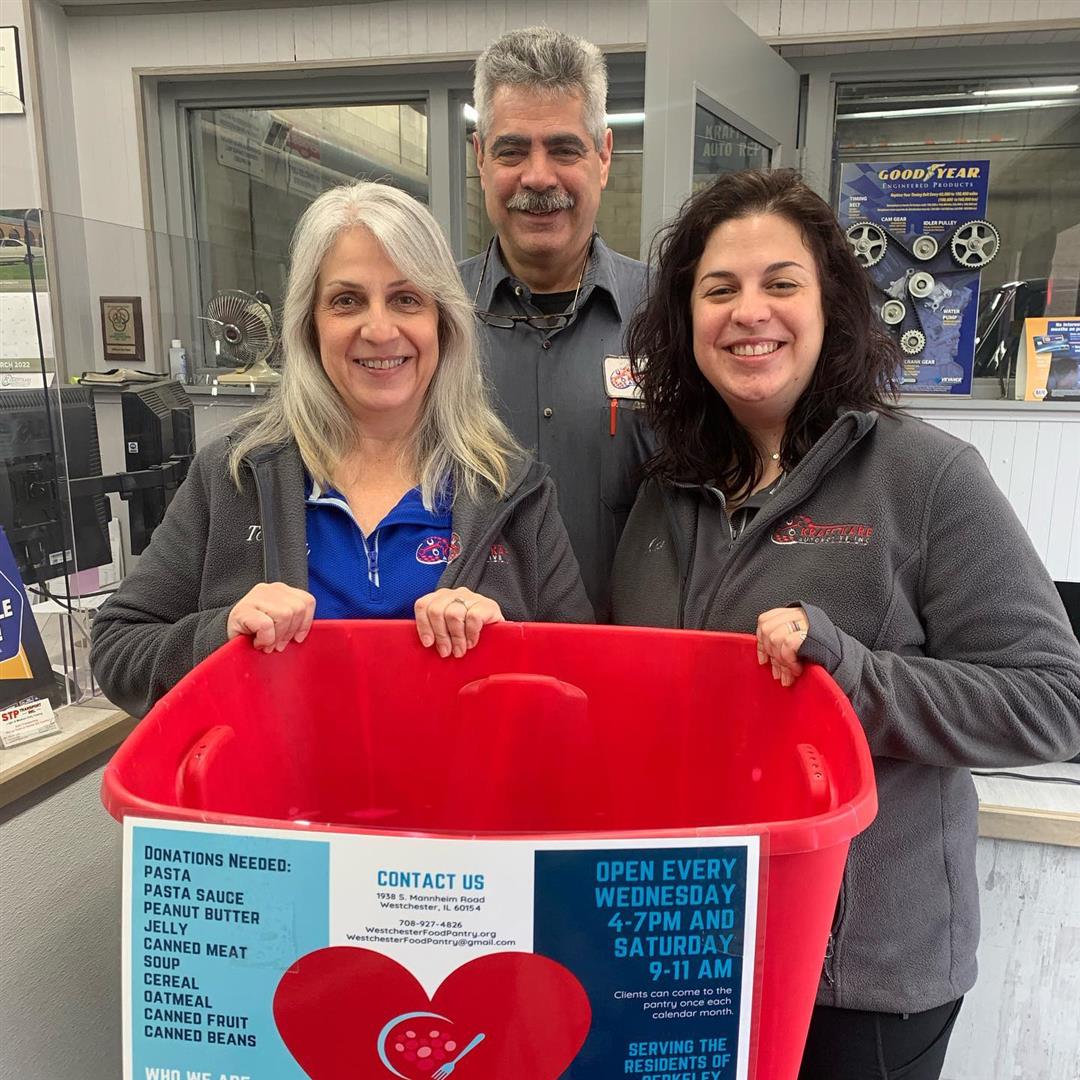 Krafftkare Automotive is a Drop-Off Location for Westchester Food Pantry!
We are so excited to partner with Westchester Food Pantry as a new drop-off location! Bring your items in anytime, 8AM - 5PM Monday through Friday!
The Westchester Food Pantry accepts unopened non-perishable food items and new, unused toiletry items and cleaning products. Westchester Food Pantry is usually in need of:
Canned Beans
Canned Meals (chili, ravioli, stew, etc.)
Canned Meat/Fish
Canned Soup
Canned Vegetables
Cereal
Condiments
Dish Soap
Macaroni and Cheese
Oatmeal (packets only)
Pasta and Pasta Sauce
Peanut Butter and Jelly
Side Dishes (potatoes, rice and pasta Sides)
Snacks (crackers, granola bars, goldfish, etc.)
Toiletries (toothbrushes, toothpaste, shampoo, bar soap, deodorant, etc.)
Dry and Wet Dog and Cat Food – No Prescription Pet Food
Please save Paper Bags with Handles for Westchester Food Pantry as well!
Krafftkare Automotive Regularly Contributes to and Supports the Following Organizations:
Aspire
Bellwood Chamber of Commerce Scholarship
Bellwood Lions Club
Bellwood Police Shop With A Cop
Bellwood Youth Little League Baseball
Berkeley Public Library
Memorial Park District
Pink Divas & Gents
St. Baldrick's Foundation
St. Domitilla Church
St. Paul Lutheran Church Car Care Ministry
Taste of Bellwood
West Cook County Youth Club
Westchester Food Pantry
Krafftkare Automotive is also a proud member of the Bellwood Chamber of Commerce.